Jerome Tiller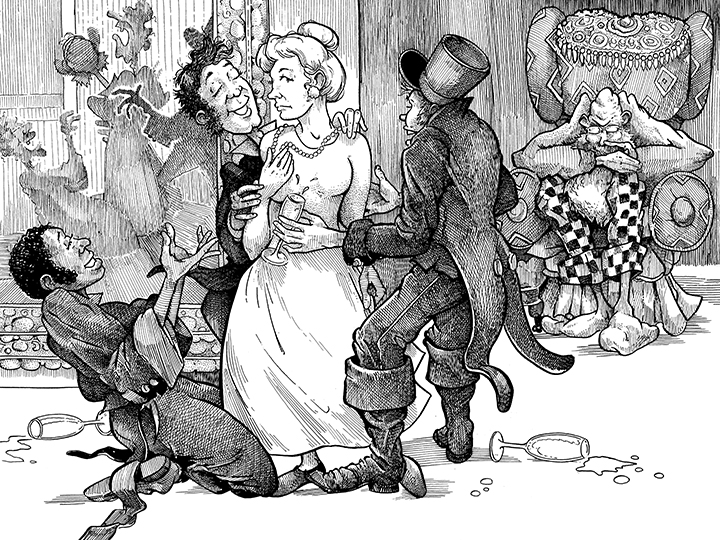 In 2010 I began looking for a classic short story to adapt for illustration. This story would be the foundation for Adapted Classics, an imprint for my tiny publishing company, ArtWrite Productions. The story needed to be suitable for modern youth, with visually interesting characters and scenes an accomplished pen & ink artist would interpret and illustrate.
I found the story in Twice Told Tales, a collection of stories by Nathaniel Hawthorne. Then I found the accomplished artist, master pen & ink illustrator Marc Johnson-Pencook. We published Dr. Heidegger's Experiment in 2014. Two of the twenty illustrations in that book are displayed on this page.
After I laid this foundation, I published seven more books. More are coming soon.My criterion remains the same—I select visually interesting stories that will attract the attention and hold the interest of modern youth.
Although specifically designed for middle school readers, young and old alike will enjoy these stories. This is reflected in our byline:
 "Illustrated Literature For Youngsters (& Oldsters)."